Netflix creates OINTB and BoJack-inspired weed strains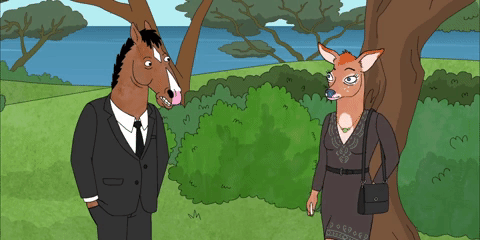 www.digitalspy.com
Date:
Saturday, Aug 26, 2017
Netflix and exceedingly chilled.
26/08/2017 Netflix
The words "Netflix and chill" just got rather a different meaning, as the streaming service has partnered as co-creator on a limited-edition line of marijuana strains inspired by some of its biggest original shows.
'The Netflix Collection' is a collaboration between Netflix and the Alternative Herbal Health Services, and available only to medicinal marijuana card holders at a West Hollywood pop-up shop until tomorrow (August 27).
Netflix
The line of cannabis strains is a promotion for new sitcom Disjointed, starring Kathy Bates, who plays the owner of a marijuana dispensary. Makes sense now?
As for what shows have been used to inspire the weed strains, all the big ones are there.
Inspired by Orange Is the New Black, there's 'Poussey Riot', 'Banana Stand Kush', of course, comes from Arrested Development, and Grace and Frankie has inspired 'Peyotea 73'.
Disjointed has inspired three different strains, while BoJack Horseman, Lady Dynamite, Santa Clarita Diet, Wet Hot American Summer: Ten Years Later, Mystery Science Theater and Chelsea have also got their own blends of marijuana.
Netflix Advertisement - Continue Reading Below