5 Things You Need To Know About Medicating With Edibles | Marijuana Doctors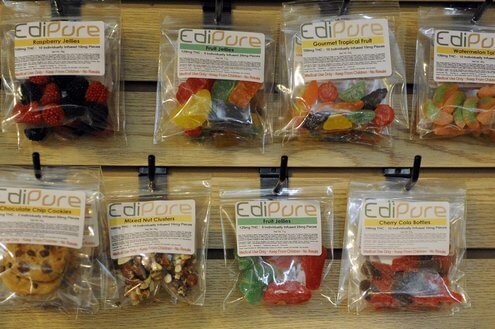 www.marijuanadoctors.com
Date:
Friday, Mar 11, 2016
Marijuana edibles, or "medibles" as they are also known, are an appetizing and yummy way to medicate, but because of how delicious they are, many people are inclined to eat more than they should. As many newcomers opt for edibles as their method of medication, most are unsure about how much, or how little, to eat. Especially given the lack of standardization of the edibles industry — however as legalization continues to trend and become the norm, the edibles industry will shed its childish image for a more regulated and marketed representation, that will include safety precautions and quality control, making dosing easier and more intuitive, than ever before.
Until that time, here are "5 Things You Need To Know About Medicating With Edibles."
Shop Edibles
According to Colorado's edibles dosing guidelines, 10 milligrams is the standard dose, although 5 milligram products are advisable for newcomers and those with a sensitive or low tolerance to cannabis. Also pay careful attention to the specific amount per portion — for example, in a packet of sour gummy's or watermelon tarts, each piece contains 10 milligrams, as opposed to all the pieces together equaling 10 milligrams. Which is why it can be easy to accidentally ingest more than you should, especially when you talking about a chocolate bar, whereby the individual blocks constitute a dosage, not the entire slab.