A re-education for the canna-curious in the over 35-set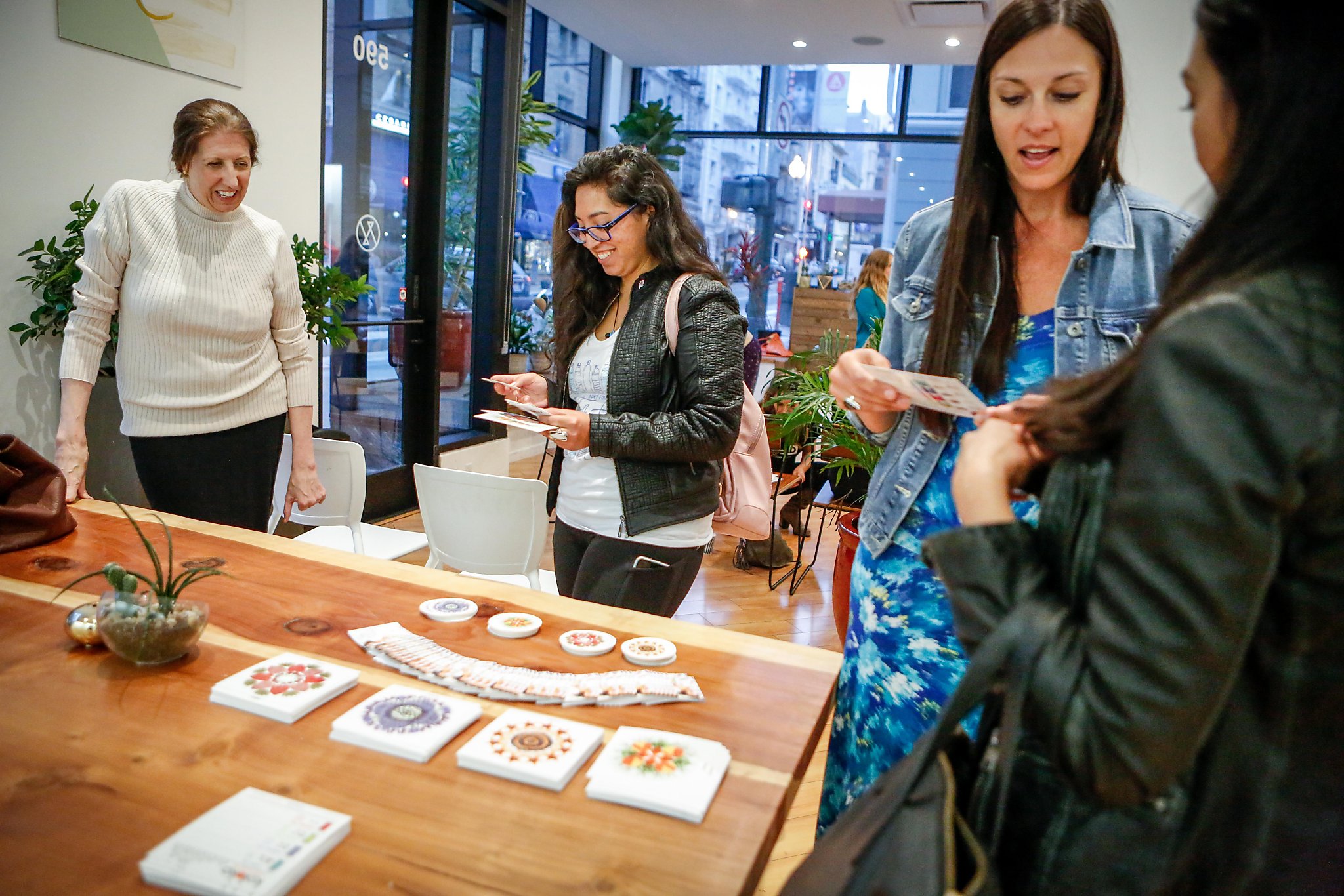 www.sfchronicle.com
Aliza Sherman suffered debilitating neck pain that led to insomnia, and menopause symptoms that she had been unwittingly exacerbating every evening with red wine.
After exploring cannabis — initially as a new market for her digital marketing services — she learned that its anti-inflammatory and anti-spasmodic properties could allow her to sleep and become "virtually pain-free," she says.
Cannabis was an unexpected treatment for Sherman — her eighth-grade science project was "Close Encounters of the Worst Kind," about marijuana being a "gateway drug" to heroin.
"This is what I was taught. You would go to the library and that is what every book said, and we were indoctrinated at this young age to believe these lies," she says.
Her experience later in life provided an "aha" moment. "Suddenly what I thought was a 'gateway drug' turned out to be medicine that had been misrepresented — and I realized that other people can benefit if they have the right information."
She started with a cannabis-centric lifestyle site called Her Canna Life in 2016, and in 2017, expanded that into Ellementa, a company that hosts events for women to learn about cannabis, with a focus on those older than 35.
Kelly Schaeffer asks a question during a gathering of women at an Ellementa gathering in S.F. in July. Ellementa organizes gatherings for women to share stories and experiences with cannabis and CBD and learn from experts in the field. Photo: Amy Osborne / Special to The Chronicle Flyers about cannabis-infused herbal tea are available during an Ellementa gathering in S.F. in July. Ellementa organizes gatherings for women to share stories and experiences with cannabis and CBD and learn from experts in the field. Photo: Amy Osborne / Special to The Chronicle Read More Christine Martinez (right) discusses trying cannabis-infused herbal tea with Kikoko representative Jen Dekok during a gathering of women organized by Ellementa in S.F. in July. Ellementa organizes gatherings for women to share stories and experiences with cannabis and CBD and learn from experts in the field. Photo: Amy Osborne / Special To The Chronicle