Best Pot Brownies Recipe - Easy & Potent! | Grow Weed Easy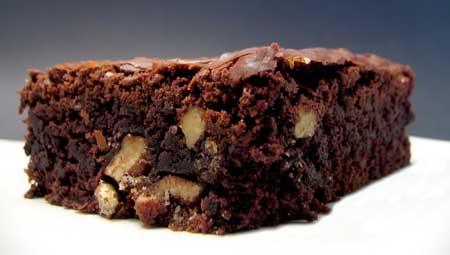 www.growweedeasy.com
Got some cannabis-infused butter that you want to turn into special pot brownies? This weed brownie recipe has you covered, with step-by-step instructions so you make the best cannabis brownies possible. The idea behind the following recipes is to add as much butter as possible and still end up with tasty brownies!
We want all the potency in our pot brownies, without the cannabis taste!
The more of a cannabis taste in your canna butter, the more of a cannabis taste will end up in your brownies. Chocolate is one way to help mask the cannabis taste which is why brownies are such a popular choice.
If you want potent weed butter with as little cannabis taste as possible, the best thing to do is make your own cannabutter! This allows you to customize the dosage, and by using water during the process to filter out the bad-tasting stuff, homemade cannabutter tastes better than 99% of the pot butter you can buy at the dispensaries! 
Jump straight to…
Preheat oven to 350 degrees F (175 degrees C). In a large saucepan, melt 1 cup cannabutter. Remove from heat, and stir in sugar, eggs, and 1 teaspoon vanilla. Beat in 1/3 cup cocoa, 1/2 cup flour, salt, and baking powder. Spread batter into a greased and floured 8-inch square pan. Bake in preheated oven for 25 to 30 minutes, until sides start to pull away from the edges and the center has set. 
To Make Frosting:
Combine 3 tablespoons softened butter, 3 tablespoons cocoa, honey, 1 teaspoon vanilla extract, and 1 cup confectioners' sugar. Stir until smooth. Frost brownies while they are still warm!
Lighter Cannabis Brownie Recipe
(optional) 1/2 cup chopped nuts and/or chocolate chips Preheat oven to 350° F. Melt cannabutter in a large bowl Add cake mix, evaporated milk and nuts/chocolate (optional), and combine it into a thick batter.  Spread batter into an ungreased 13" x 9" baking pan. It will be pretty thin, but should fill the whole pan. Bake for 10-15 minutes, or until edges start pulling away from the sides and the center is set. Cool in pan on wire rack and cut into 15 squares