Better Banking And Pot On Delivery: What Canadians Can Expect On October 17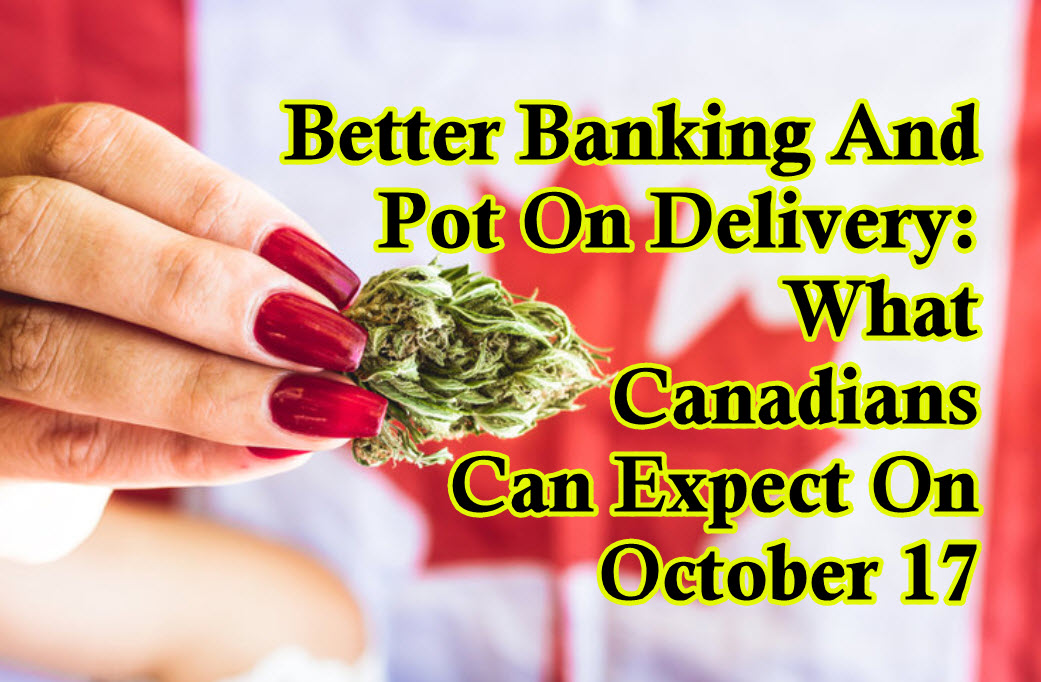 cannabis.net
Recreational cannabis use will be legal throughout Canada come October 17.
Experts foresee a lot of exciting, positive changes to accompany legalization which will be drastically different from how the 9 US states implemented adult-use cannabis sales despite having similar legislations in place.
Some of the biggest changes and differences include the Canadian government's involvement in sales and distribution, age limits, cannabis delivery, and better banking access. The federal minimum age to consume cannabis is 18 in Canada but some provinces will set 19 as the minimum age; the same drinking age in most areas in the country. The last two are still major hurdles in adult-use legal cannabis states, especially considering that delivering cannabis by mail is still illegal.
Although the Canadian government will give provinces and territories leeway in determining how they choose to operate distribution, the flexibility being given is something we can only be dream of. The government's involvement in Canada offers room for different approaches – in Ontario, for example, the Liquor Control Board will oversee the 150 stores that they plan to open. In the US, there is no such thing as a state-owned cannabis shop, with the exemption of North Bonneville in Washington which has just one retail outlet that is owned by the city. In BC, they are opting for a combination of privately and publicly owned stores while Saskatchewan and Newfoundland will only have private cannabis shops. In remote areas in Canada where dispensaries may not be the most lucrative solution, cannabis will be legally allowed for sale in liquor stores.