Can Marijuana Stocks Make You Rich?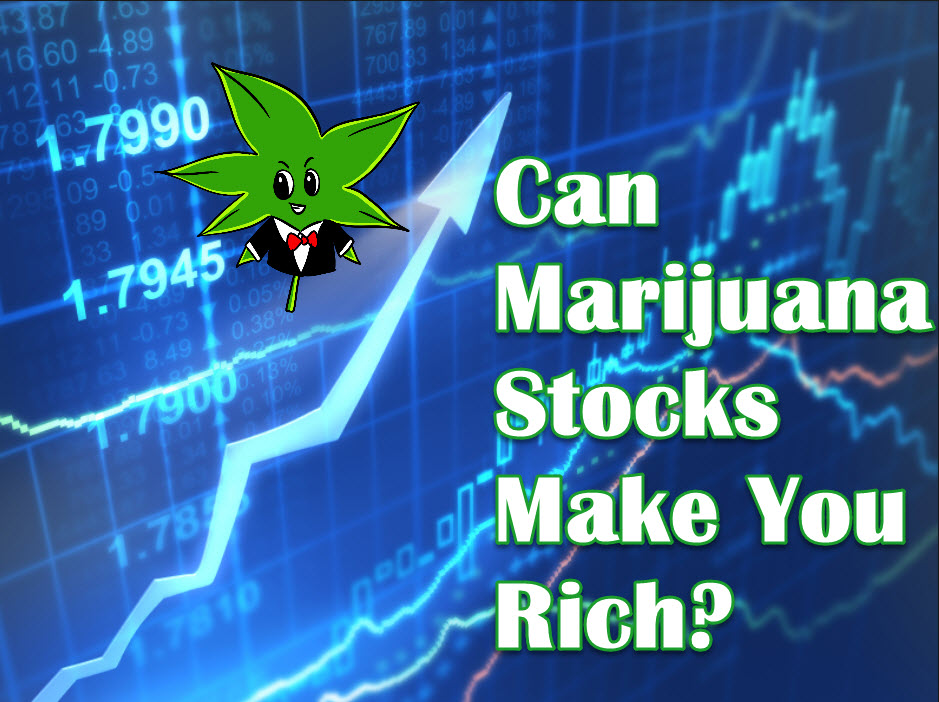 cannabis.net
It's no secret that legal marijuana is a lucrative business. Sales from medical and recreational marijuana are expected to hit $22.8 billion come 2020, according to cannabis research and investment firm The ArcView Group, so it's no wonder everyone is clamoring to get a piece of the pot pie.
Marijuana is legal in certain states but not the federal government, which can make investment seem rather complex and risky for those who aren't familiar with the market. However if you do your homework and ensure that you only invest what you can afford to lose, there's a huge potential to earn loads of greens.
"Marijuana Stocks look great for the near term as expansion continues state to state. Most retail investors do not realize that this market is one that moves heavily on event driven catalysts," says Jason Spatafora, co-founder of investment company Marijuanastocks.com and well-known marijuana stock trader. He continues, "This year we have two such catalysts. The first being California voting on going fully recreational. Considering that the medical market in California accounts for more than half of the total revenue from the Cannabis market, a yes vote means a massive increase in overall revenue. Most of the companies we track on Marijuanastocks.com are ancillary in nature and should see additional revenue to support the expansion of the industry. The second major catalyst will be if the DEA reschedules Cannabis from a class 1 category to schedule 2, 3 or removes it entirely. This will bring in investors that were once gun shy about investing in the sector as well open the door to full federal legalization."