Going above ground in Oakland can really get a cannabis merchant down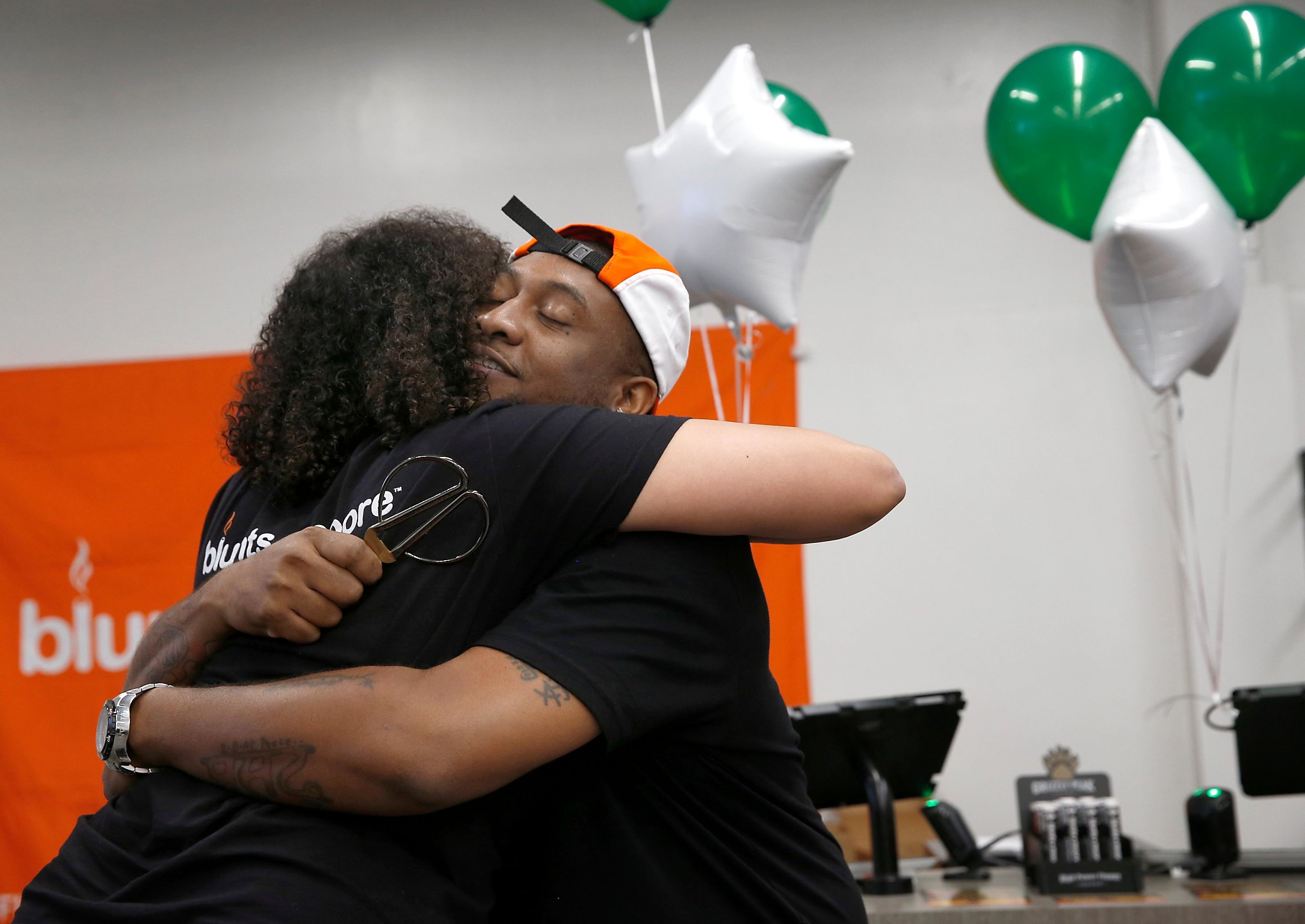 www.sfchronicle.com
Date:
Thursday, Dec 6, 2018
Selling weed on the black market is easy, Alphonso Blunt told me as he reclined in an office chair.
Blunt (yes, that's his last name), 38, started selling dime bags when he was 16, but he "retired" from street sales about four years ago because he wanted to sell cannabis legally.
He's learned that selling marijuana legally with a permit is hard. Permits don't write business plans, acquire real estate or finance operations.
"You can't just sell weed because you smoke weed," Blunt said. "People need training so you can say you really know how to do your job."
Blunt now has a 4,000-square-foot store to run. Blunts+Moore, which began selling flowers, vapes and edibles last week, is the first cannabis dispensary to open under Oakland's equity program. The storefront is in a warehouse on 66th Avenue in East Oakland.
It's a success story for the beleaguered equity program.
Brittany Moore and Alphonso Blunt get ready to cut the ribbon on their Blunts+Moore cannabis dispensary in Oakland. Photo: Paul Chinn / The Chronicle
Blunt was one of four people who won the January lottery for licenses to open brick-and-mortar dispensaries in Oakland. The other winners aren't far behind in opening stores, according to Greg Minor, a city staffer who oversees Oakland's cannabis permit process.
Isabella Coloma (right) helps a customer select products at the Blunts+Moore cannabis dispensary in Oakland. Photo: Paul Chinn / The Chronicle