Microsoft teams with ancillary marijuana company in landmark partnership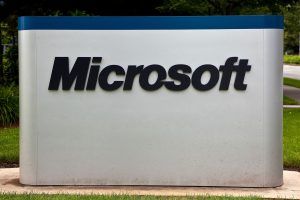 mjbizdaily.com
Date:
Thursday, Jun 16, 2016
Software giant Microsoft Corp. is teaming up with an established ancillary cannabis firm to land government technology contracts tied to the marijuana sector, a groundbreaking development that could spur other major mainstream companies to work with the industry.
Kind Financial told Marijuana Business Daily that it is partnering with the world's largest software maker in a bid to win city, county, state and perhaps even international government contracts to build and manage seed-to-sale tracking systems that keep tabs on the cannabis sector.
Microsoft ' s foray into the legal marijuana industry marks the first time a major mainstream corporation has publicly acknowledged it intends to tap the cannabis-related market – although the Redmond, Washington, company won ' t touch the plant.
"This is earth-shattering," said cannabis industry consultant John Conlin. "It's a huge deal. Huge, huge, huge."
Conlin added: "Somebody big sooner or later was going to make a move. And here they come, and I think it'll just open the floodgates."
Los Angeles-based Kind Financial was founded in 2013 by former Philadelphia finance expert David Dinenberg. Lindy Snider, the daughter of former Philadelphia Flyers professional hockey team owner Ed Snider (who recently passed away), is one of the company's primary investors.