Missouri Amendment 2, Medical Marijuana and Veteran Healthcare Services Initiative (2018) - Ballotpedia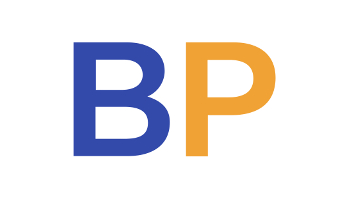 ballotpedia.org
In November 2018, voters will see three medical marijuana initiatives on their ballots—Amendment 2, Amendment 3, and Proposition C. Voters can take a position on each of the ballot measures and are permitted to vote "yes" on more than one of the ballot measures.
If two conflicting constitutional amendments, such as Amendment 2 and Amendment 3, are approved, the one receiving the most affirmative votes prevails.[2] State law does provide a protocol for when voters approve statutes, such as Proposition C, and amendments, such as Amendment 2 and Amendment 3, that are in conflict. Speaking to a similar issue regarding tobacco tax initiatives in 2016, the attorney general's office said the issue would need to be decided in court.[3]
To learn more about how these three ballot initiatives compare, see the following subsections of the page:
Statements: Campaigns answer the question, "Why is your ballot measure the best option for medical marijuana legalization?" Comparison: Comparison of the ballot initiatives' provisions.
What would Amendment 2 change about marijuana policies in Missouri?
As of 2018, Missouri has not legalized the use or possession or medical marijuana. Amendment 2 would legalize marijuana for medical purposes. The ballot initiative would allow state-licensed physicians to recommend marijuana use to patients with nine qualifying conditions and additional conditions with doctor's approval. Patients would be allowed to grow six flowering plants in their homes; purchase not less than 4 ounces of dried marijuana or equivalent in 30-day periods, and possess not less than a 60-day supply of dried marijuana or equivalent (more permitted with written certification from two independent physicians). Amendment 2 would also tax the sale of medical marijuana at 4 percent and allocate revenue from the tax toward providing healthcare services, job training, housing assistance, and other services for veterans. Amendment 2 would task the Missouri Department of Health and Senior Services with overseeing and regulating the state's medical marijuana program. The ballot initiative would authorize not less than 24 dispensaries in each of the state's eight congressional districts, based on 2018 boundaries.
" " " " " " Issue not less than 24 in each congressional district, based on 2018 boundaries not less than 2 per 20,000 residents in counties and cities not less than 1 per 100,000 state residents (plus extras based on demographics and demand to ensure access) " Shall the Missouri Constitution be amended to: allow the use of marijuana for medical purposes, and create regulations and licensing/certification procedures for marijuana and marijuana facilities; impose a 4 percent tax on the retail sale of marijuana; and use funds from these taxes for health and care services for military veterans by the Missouri Veterans Commission and to administer the program to license/certify and regulate marijuana and marijuana facilities? " National Organization for the Reform of Marijuana Laws (NORML) Justin Strekal, political director of NORML, stated, "This is a patient-centered proposal that puts power in the hands of state-licensed physicians and their patients, not politicians or bureaucrats. Passage of Amendment 2 will create a robust statewide system for production and sale of medical cannabis. Of the three proposals on the ballot this fall, we believe that Amendment 2 is the clear choice for voters." Tom Mundell, chairman of the Missouri Association of Veterans' Organizations, said, "We can dramatically improve the lives of thousands of Missouri veterans by passing this critical medical marijuana initiative petition. Our proposal will both provide veterans suffering illnesses much-needed relief and provide resources for underfunded veterans health care programs throughout Missouri." Signatures: The smallest possible requirement was 160,199 valid signatures. The actual requirement depends on the congressional districts in which signatures were collected. Deadline: The deadline to submit signatures was May 6, 2018. Lawsuit overview