Scientists call on US to allow research on pot meds for pets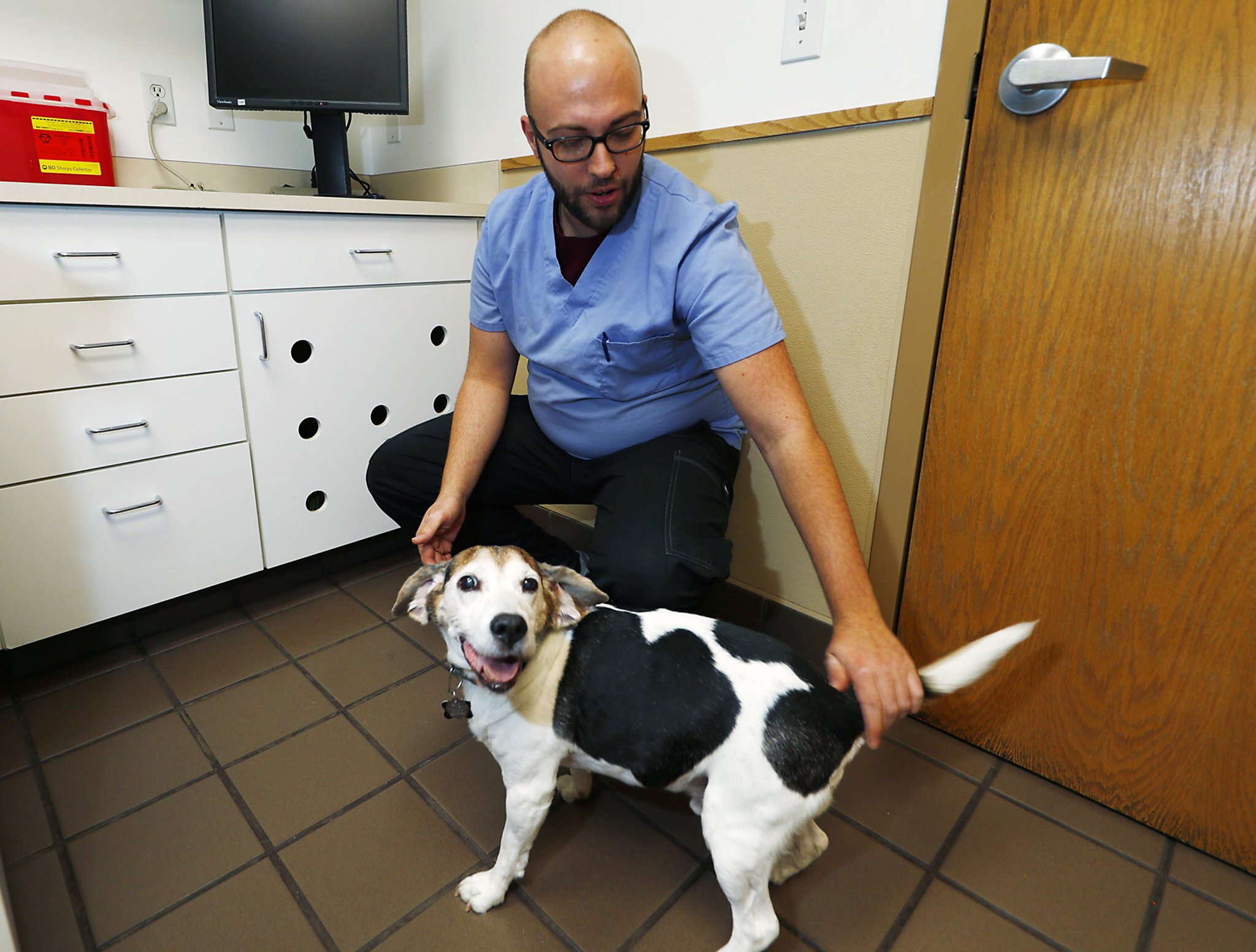 www.sfgate.com
Date:
Thursday, Dec 7, 2017
BEND, Ore. — Dr. Byron Maas surveys a supply of marijuana products for dogs that lines a shelf in his veterinary clinic. They're selling well.
"The 'Up and Moving' is for joints and for pain," he explains. "The 'Calm and Quiet' is for real anxious dogs, to take away that anxiety."
People anxious to relieve suffering in their pets are increasingly turning to oils and powders that contain CBDs, a non-psychoactive component of marijuana. But there's little data on whether they work, or if they have harmful side effects.
That's because Washington has been standing in the way of clinical trials, veterinarians and researchers say. Now, a push is under way to have barriers removed, so both pets and people can benefit.
Those barriers have had more than just a chilling effect.
When the federal Drug Enforcement Administration announced last year that even marijuana extracts with CBD and little or no THC — marijuana's intoxicating component — are an illegal Schedule 1 drug, the University of Pennsylvania halted its clinical trials. Colorado State University is pushing ahead.