Thanks for Visiting Us at CannaCon Santa Rosa 2017!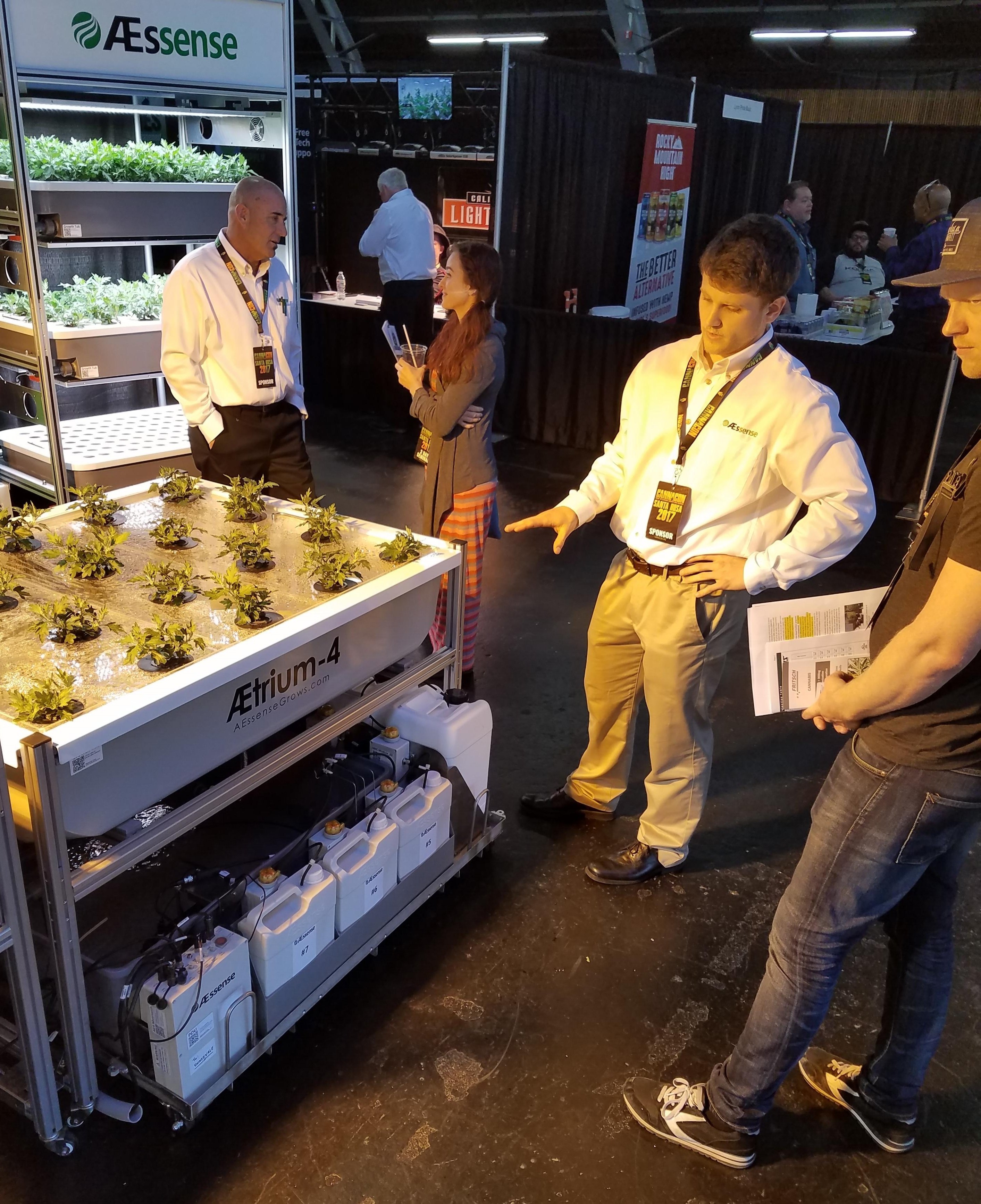 www.aessensegrows.com
AEssense would like to thank everyone that attended our Booth at Cannacon Santa Rosa 2017!  We look forward to repeats at NCIA Oakland in June!
We were happy to show....
... the AEtrium System and our Guardian™ Grow Manager software automation suite.  The AEtrium System provides growers with the power to precisely and repeatedly create the perfect plant growth environment for exceptional harvests and maximized efficiency every time using aeroponics managed by our Guardian Grow Manager software.
Aeroponics is widely recognized as the most efficient form of the type of soil-less cultivation called "hydroponics" where nutrient rich water is sprayed on plant roots suspended in air. Having the damp roots in air maximizes oxygen uptake to balance the carbon dioxide uptake from the leaves to produce greater plant growth.
We use less water, less nutrients and produce more yield than other cultivation techniques. Please reference the AEtrium System brochure for further information.
Best Regards!