Week in Review: Oregon's cannabis oversupply, marijuana job growth & hemp lawsuit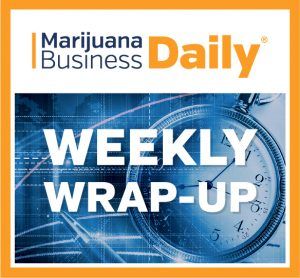 mjbizdaily.com
Oregon's top prosecutor says the state's marijuana industry has an oversupply problem, cannabis job postings are soaring, and a lawsuit targets a Vermont hemp producer.
Here's a closer look at some notable developments in the marijuana industry over the past week.
Oregon's 'bloody' market
Oregon U.S. Attorney Billy Williams called a meeting of key officials to talk about concerns the state's overproduction of cannabis is leading to diversion to the black market.
The "unprecedented summit" included representatives from 14 other U.S. attorneys offices, the FBI, U.S. Postal Inspection Service, U.S. Forest Service and U.S. Customs and Border Protection.
But marijuana oversupply isn't the most pressing issue for Oregon's cannabis business owners.
They're more worried about paying their bills, said one industry analyst.
"It's a super-tough market right now, and it's really bloody," said Beau Whitney, a Portland-based economist at New Frontier Data.
"People are just worried about staying in business."
The state has more than 900 operating growers and hundreds more pending the approval of the Oregon Liquor Control Commission.
1. Los Angeles