What's moving markets today: Live updates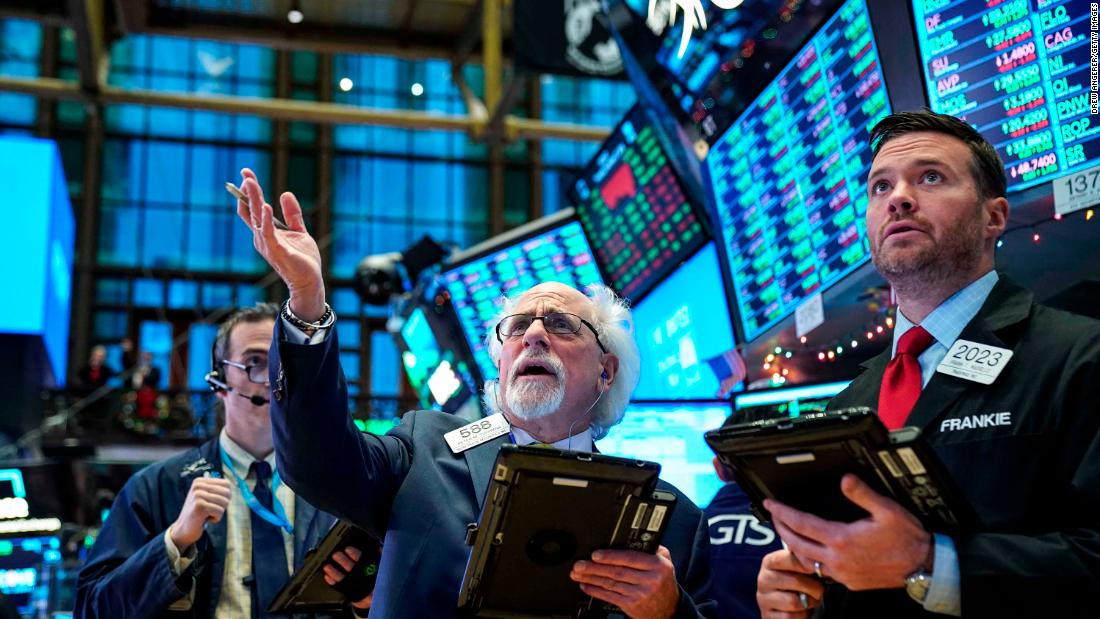 www.cnn.com
Date:
Thursday, Mar 7, 2019
Costco (COST)joined Walmart, Target and Best Buy among retail's winners during the holiday stretch. The company has successfully staved off Amazon by keeping prices low and investing in its Kirkland Signature brand.
Costco also plans to raise its minimum wage. Amazon recently bumped up its minimum wage to $15 an hour.
4:22 p.m. ET, March 7, 2019
From CNN Business' Jill Disis
US markets closed lower Thursday, the fourth straight day of losses.
The Dow dropped 200 points, or 0.8%. The S&P 500 fell 0.8%. The Nasdaq declined 1.1%.
Retail stocks were among the worst performing.
Kroger (KR) plunged 10% after reporting earnings that missed expectations. Barnes & Noble (BKS) fell nearly 13% after the company said it expected profit to shrink.
Costco (COST) is the next big retailer to report earnings after the closing bell. That stock fell 1% during trading hours.
3:01 p.m. ET, March 7, 2019
From CNN Business' Jordan Valinsky
Yesterday, President Donald Trump called Apple (AAPL) CEO Tim Cook "Tim Apple" at a White House meeting:
You really put a big investment in our country. We appreciate it very much, Tim Apple."
Cook didn't acknowledge the flub in the moment, but he appears to have accepted it. Here's how he changed his name on Twitter:
4:44 p.m. ET, March 7, 2019 12:32 p.m. ET, March 7, 2019 Jeff Swensen/Getty Images Jeff Swensen/Getty Images Jeff Swensen/Getty Images 12:31 p.m. ET, March 7, 2019 The Dow is down 200 points, or 0.80% Nasdaq slid 40 points, or 0.60% S&P 500 is off 18 points, or 0.64% Barnes & Noble (BKS) is down 16% after it said it expects its profit to shrink this year. Burlington Stores (BURL) is down 13% after reporting mixed earnings. Hugo Boss (BOSSY) fell 8% after it indicated that operating profit will increase faster than sales. Kroger (KR) shares are still performing badly — down 10% — after a brutal earnings report. 11:01 a.m. ET, March 7, 2019 The stock is now down 9% for the year. 10:50 a.m. ET, March 7, 2019 9:51 a.m. ET, March 7, 2019