What's moving markets today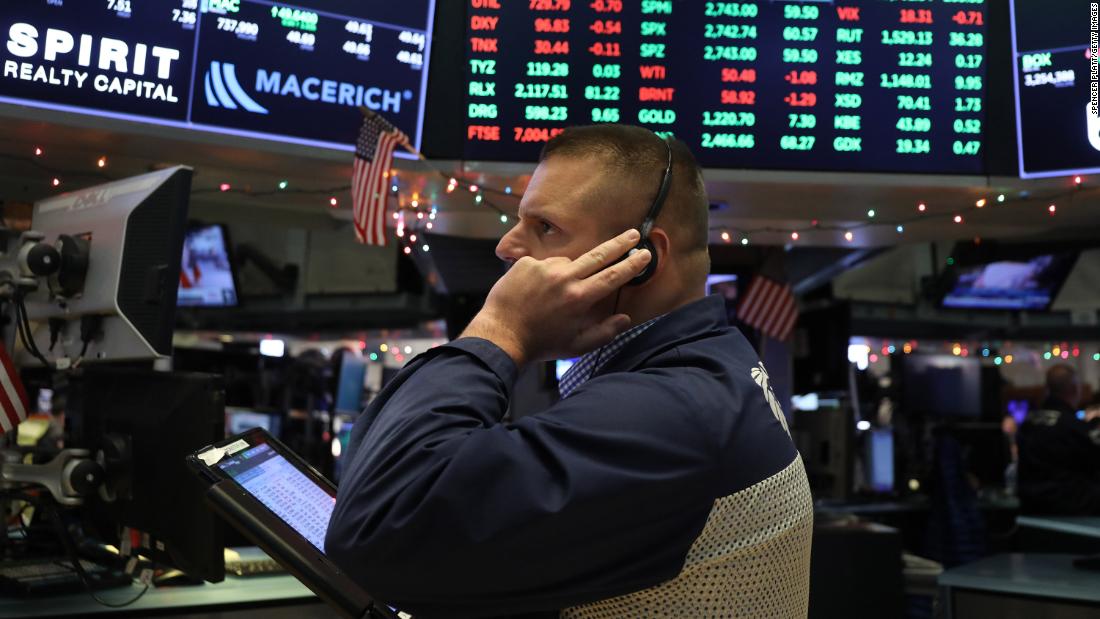 www.cnn.com
Date:
Tuesday, Mar 19, 2019
US stocks closed flat on Tuesday as a solid rally faded on concerns about US-China trade talks.
The Dow finished with a loss of 24 points, snapping a four-day win streak. The index had been up as much as 196 points
DSW (DSW) dropped 12% on a surprise quarterly loss that overshadowed its fifth straight quarter of sales growth.
Investors will turn their attention on Wednesday to the conclusion of the Federal Reserve's two-day meeting and press conference from Fed chief Jerome Powell.
1:22 p.m. ET, March 19, 2019
From CNN Business' Matt Egan
Wall Street is getting whipped around by the latest reports on US-China trade talks.
A rally of nearly 200 points on the Dow nearly vanished on Tuesday after Bloomberg News reported that some US officials fear China is walking back its trade pledges. The Dow nearly turned negative on those headlines.
But stocks quickly rebounded after Dow Jones reported that US officials could travel to Beijing next week and US-China talks are progressing toward their final stages.
The back-and-forth action on Wall Street shows how sensitive investors are to developments in the trade war.
The massive rally in US and China stocks over the past three months has been driven in part by hopes that trade peace will be reached. Any failure to reach a deal could deliver a setback to financial markets.
12:38 p.m. ET, March 19, 2019 The Dow is surging 150 points, or 0.60% The Nasdaq is climbing 50 points, 0.66% The S&P 500 is up a modest 16 points, or 0.56% Michael's (MIK), the craft store, is up 14% after posting a better-than-expected earnings report. DSW (DSW) shares have recovered slightly: They're now down 12% after falling as much as 15% earlier in the day. AMD (AMD) is up 6% ahead of a potential gaming announcement with Google. FedEx (FDX) is flat ahead of its eagerly anticipated earnings later. 10:49 a.m. ET, March 19, 2019 DSW (DSW) shares are down 15% after a mixed fourth-quarter earnings report at the discount shoe store: What's up: Sales. It was DSW's fifth straight quarter of comparable sales growth. What's down: Profits.It posted a surprise larger-than-expected loss, which signaled that the shoe chain had to run promotions to clear out its merchandise during the holidays. 10:55 a.m. ET, March 19, 2019 The Dow climbed 130 points, or 0.5%, on Tuesday morning. The index is on track for a fifth straight daily gain The S&P 500 advanced 0.4% And the Nasdaq jumped 0.5% We believe the Fed is likely to deliver another dovish message," Bank of America Merrill Lynch strategists wrote in a note to clients on Tuesday. 9:50 a.m. ET, March 19, 2019 8:50 a.m. ET, March 19, 2019 8:30 a.m. ET, March 19, 2019 New iMacs are here New iMacs are here 7:16 a.m. ET, March 19, 2019