Why dog owners are giving their pets cannabis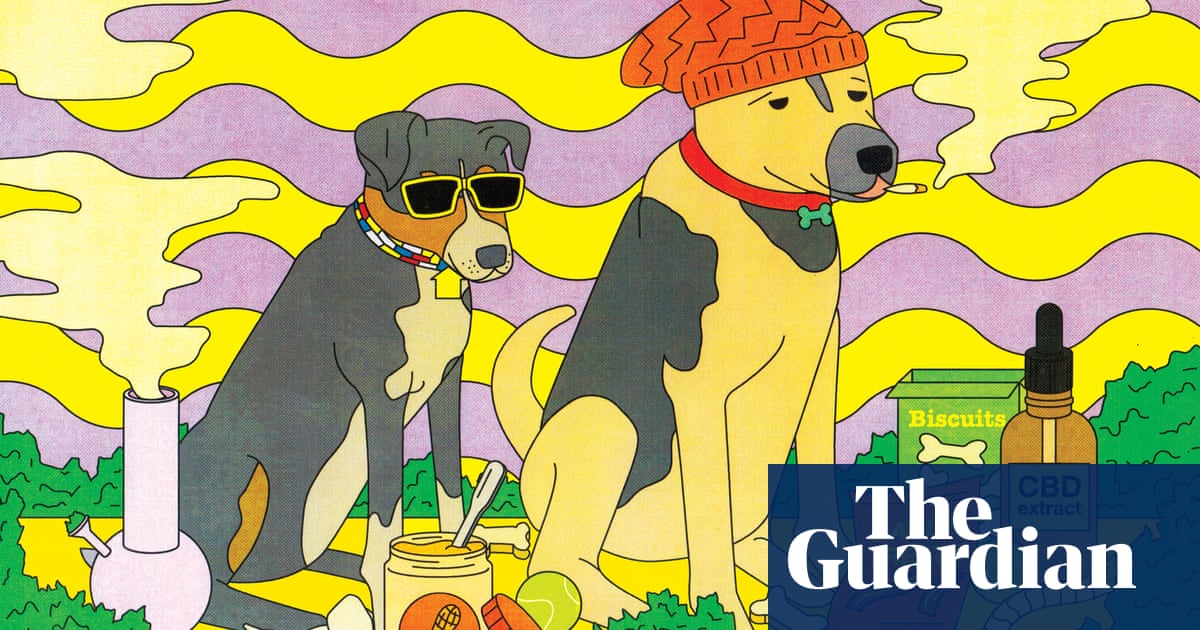 www.theguardian.com
As surely as the gun displayed in act I will go off in act III, the dog in a stoner comedy will get blazed. At home, amateur animal behaviorists have long studied the effects of mind-altering drugs on their pets. Now cannabis legalization brings the promise of important new medicine for animals – burdened by many of the same limitations seen in medical marijuana for humans.
Pinterest Rolo the dog with his owner Christina O'Reilly. Photograph: Courtesy Christina O'Reilly
Legalization's progress across much of North America has given rise to a craze for cannabidiol (CBD), a chemical found in marijuana. The chemical doesn't get users high, but cannabis advocates have associateditwith numerous medicinal properties, only a fraction of which have been scientifically proven. Some also advocate it as a treatment for pets.
A San Francisco startup, Rowley's Good Stuff, for instance, sells tubes of CBD-infused peanut butter for dogs. Mike O'Reilly, who helped his wife, Christina, start the company, aims to simplify this "amazingly confusing industry" with a product dogs will enjoy. It was inspired by Rolo, their giant leonberger, who suffered from a painful bone cancer during the last months of his life. "He licked it right up and all of a sudden he'd be asleep like a baby."
Read more Pinterest Veterinarians still don't know much about the drug's effect on pets. Illustration: George Wylesol Topics