Woman caught with $2.9M of suspected meth at Laredo port of entry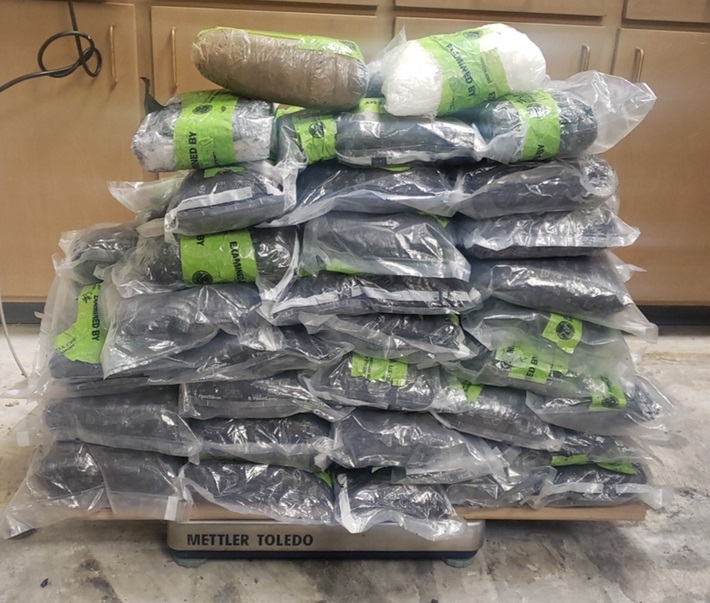 www.sfchronicle.com
Date:
Tuesday, Sep 10, 2019
A Houston resident landed behind bars for attempting to smuggle about $2.9 million in crystal methamphetamine through the Colombia Solidarity International Bridge, authorities said.
READ MORE: Laredo man arrested after he allegedly strangles girlfriend
A criminal complaint filed Sept. 3 charged Alondra Pliego, 21, a U.S. citizen, with import and conspire to import meth. She remained in federal custody.
At about 11:50 a.m. Aug. 29, Pliego arrived at the Colombia Bridge driving a Chrysler Pacifica. She was referred to secondary inspection due to her travel itinerary, according to court documents.
There, Pliego gave a negative oral declaration for prohibited items. But an X-ray inspection of the vehicle resulted in anomalies within the rear area of the vehicle. A K-9 inspection yielded the possible presence of a narcotic odor emanating from within the vehicle.
U.S. Customs and Border Protection officers then discovered a non-factory compartment within the vehicle's rear cargo floor area. CBP said they extracted 65 bundles of meth weighing 147 pounds. The contraband had an estimated street value of $2,951,960.